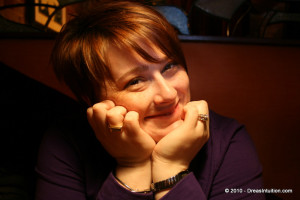 I have decided to put on a few more workshops this summer, one of them being a second Reiki Level one class.
Wishing everyone a great summer filled with sun, fun and lots of personal growth!
Embracing Your Truth; A Workshop On Spiritual Development
Reiki Level One
Available to 4 students, this level one Reiki class will provide a deep understanding of Reiki and the importance of the Self – Healing energy this level brings.
We will discuss the history of Reiki, as well as learn self healing techniques and hand placements.  There will be a relaxation meditation taught to help you on your way.  You will also receive your first attunement, which includes the first powerful Reiki symbol.
Students will be given practice time to become comfortable with using the first symbol and the strong energy it harnesses.  We will practice self healing as well as healing on others.
Date:
Sunday, August 12, 2012
10am until 4pm
Location: Maple Ridge, BC
$165.00
Intuitive Development Sessions
I have decided to offer a 4 week program dedicated to Intuitive Development for a group of like-minded people.  During the 4 weeks, we will practice meditation, look at clearing emotional and physical pain, learn how to clear chakras and discuss the importance of balance within your life.  There will be exercises to help develop your abilities as well.
You must begin to live as your "true self" and these sessions will help you do that.  You will receive tools to help you open up to your abilities with regard to your intuitive development and get your onto the path that the Universe has laid out for you.
Only register if you can commit to the 4 sessions, which are being held in Maple Ridge from 6.30-8.30. The cost is only $40 per session payable at the beginning of each session.
August 7, 14, 21, 28
If You Liked This Post You May Also Like These...
---