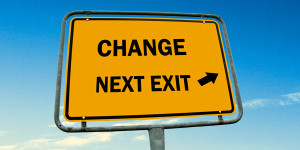 About a year ago my life was much different than it is now.  I was just beginning my journey into developing my psychic abilities, not really sure what was going to come out of it.
I was going about my days with no sense of purpose, not really sure what I wanted out of life.  I knew I wanted to help people, but i wasn't really sure of the how…until now.
I knew that I really wanted to be able to do readings for people, but could I really do it?
The biggest thing I've worked on over the past year to get me to this point is to work on my Awareness.  And by that, I mean just paying attention to things!  So simple, right?  The funniest part of my whole journey so far was that I was already doing "psychic" things, I just wasn't aware of it! I've always been able to walk into a room and pick up on what people are feeling or thinking.  I've always been able to sense/tap into people's energy and give them the advice they were looking for!  People would say to me, "how do you know this stuff?!".  I wouldn't really think about the how…until now.
I have a couple of mentors that I have been working with recently, one of which pushed me to do something I felt I totally wasn't ready for.  This was mainly because I was being chicken.  I was on a training call with him and he put a client on the phone and said, "do a reading on him".  Just like that.  I was like…..uhhhhhhhhhh.  🙂  Let me tell you, by the end of the call, I was totally amazed with myself.  I was very nervous, but I was able to pick up some great guidance for him!  And the best part was that I totally LOVED it!  I was finally that much closer to my purpose in life!
Since that call, I've been practicing more over the phone and through email.  I find that I prefer email readings at the moment, but with practice, I think this will change. 🙂
If You Liked This Post You May Also Like These...
---