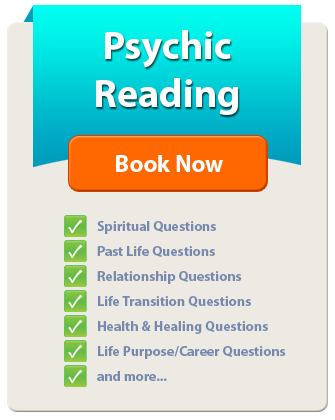 Psychic Readings by Drea
I am a clairvoyant psychic medium accepting new clients for psychic readings in person, as well as by phone.
I specialize in helping people during periods of time in their life where they are going through transitions. My readings often include information that flows in from many areas of life such as spirituality, past lives, relationships, health & healing, life purpose, careers, financial issues, and more.
My focus will primarily be the present moment and giving you tools to help you shift through things that are holding you back from moving forward.  These sessions are geared towards healing, not predicting the future. 
My current booking rate is $125 for a reading and my readings are approximately 6o minutes in length.
To book a reading simply click on the "Book Now" button on this page and select an available time slot.  Once you book your time slot, I will email you with payment options and some additional information about your reading.
If you have any questions please read the information below or send in your questions on my contact page.
Transformational Counselling Sessions
This 2 hour session will be tailored to your specific needs and will enable you to move past energetic and emotional blocks so that you can start creating the life you want.  These sessions will help you understand more about your life and gain a greater understanding of what is holding you back from the next step in your growth.  We will look at overcoming fears and re-aligning energy to better access the limitless energy that you deserve.
These sessions can be implemented at any point in your journey.  Whether you are just starting out or have reached a plateau and are looking for the next level, you can benefit from these sessions.
The cost of a transformational session is $200.
Contact me to book your session.
I also offer in person Energy Healing sessions, using a combination of healing modalities, including Reiki, PSYCH-K and Matrix Energetics.  For more information on my Energy Healing Services click here.
Booking an Appointment
To book an appointment, click here to be taken to my appointment booking page.
What Clients Say About My Readings
"Drea's connection to source is truly remarkable. She offered me insights and wisdom that was exactly in line with what was happening in my life. As an intuitive myself, I find it challenging to 'read' my Self, and my experience with Drea was amazing.

The messages she offered hit home each time and helped me to see things much more clearly. If you are looking for guidance to move yourself forward in life, I recommend having a reading of ANY kind with Drea. She's incredible. "

From Marielle – Vancouver, BC
"Drea's reading surprised me – in a positive way. I teach psychic development and I deal with psychic abilities on daily basis, this makes me skeptical when it comes to psychics who give psychic readings. But Drea is different – she's the real deal. She was able to pick up a psychic shield I have set up, even so this didn't stopped her from picking information about my outer aura and interest in the occult. She successfully found out that I have problems with my eyes when I have no pictures of myself wearing glasses, and she also picked up my predisposition for psychic healing. This makes her a real psychic in my eyes and I'm happy to recommend her and her skills."

From Nathan – Wroclaw, Poland

"Y'all, Drea already did my reading and she wasn't just accurate, it was spooky accurate…"
From Jen Whitten – Texas, USA
"Thank you for the reading Drea! I still can't get over just how accurate you were with my health issues! I am so impressed, and I'm telling everyone I know to contact you for a reading! Thank you so much!"

From Dawne – Vancouver, BC
What are my options for booking a reading?
I am currently offering readings in person, or via telephone.
What is your cancellation policy?
If you cancel more than 24 hours before your reading, you will receive a full refund. If you are to cancel less than 24 hours notice, you will not receive a refund. If I call you at our scheduled time and you do not answer, you will not receive a refund. If you need to reschedule your reading because of illness or an emergency, please contact me as soon as possible.
Do you do readings outside of Canada?
Yes, I am available to do readings internationally, provided you are able to speak and understand the English language. I unfortunately do not speak any other languages at this time.
Do you offer Gift Certificates to give to family and friends?
Yes I do.  I offer gift certificates in many formats.  You can purchase a denomination style certificate or a certificate based on a specific session like a 60 minute reading or a 30 minute healing session.  I can send you the certificate you purchased by mail, digitally or it is available for pick up.  Please contact me for purchase.
Questions?
If you have any questions you would like to ask before deciding to book a reading, please feel free to email me here
Disclaimer
Prior to booking a reading, you may wish to read my disclaimer .
Serving Areas
Maple Ridge, Pitt Meadows, Mission, Port Coquitlam, Coquitlam, Port Moody, Burnaby, Richmond, Langley, Abbotsford, Aldergrove, Vancouver, North Vancouver