Archive for the 'Uncategorized' Category
Aura Clearing and Psychic Protection Workshop
In this workshop you will learn how to clear and maintain a balanced aura.  We will talk about chakras, as well as touch on the different colours of auras and their meanings.
We will also go into depth on protecting your aura and surrounding space and keep it free from lower vibrational energies.  If you are looking to feel good, create a more vibrant energetic life as well as a happy home then this a great workshop to get started!  Space is limited so reserve your seat early.
Cost: $65.00
Date: June 22nd, 2016
Location: Maple Ridge, BC

7pm – 930pm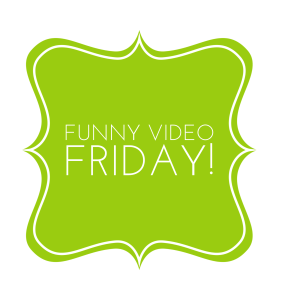 I will be posting funny or cute video on Friday's to brighten your day and get you going for the weekend!  Enjoy!!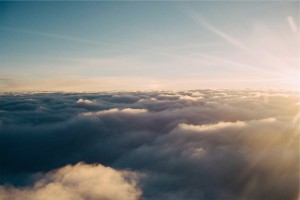 I thought I would write about a few ways that you could raise your vibration on a daily basis.  These are fairly quick methods and will help you when you are feeling a little down, or off.
1. Meditate for 15 minutes.  Meditation will help you release any dense emotions you are holding onto and bring you back into balance.  Just this alone will raise your vibration.
2. Go outside for 10 minutes and connect with nature.  Even if you are at work and all you have around you is a parking lot, you can do this.  Go outside and look up at the sky.  Focus on what the sky looks like.  The colour, shape of any clouds, where is the sun.  Feel the sun if it is out that day.  Feel the air and temperature.  Give thanks and gratitude for your surroundings.
3. Make a list of things you are grateful for.  Pick 5 areas in your life and start to make a list of things you love about them.  Focus on loved ones, pets, yourself, your job, your car, your house, friends, food you love to eat.  Anything that brings in joy to your life.
4. Go outside and thank the Universe (or heaven..or whatever name you have for it) for the the spirits that are focused on you, helping, encouraging and uplifting you.  Acknowledge them and give them gratitude every moment no matter what you are doing, where you are or who you are with.  Do this every day.
Looking for answers?  Interested in knowing about past lives?  Would you like to know the best way to connect to your intuitive abilities?
Join me in an evening of readings, relaxation and fun!
In this 2 hour session enjoy group demonstrations of clairvoyance, past life connections, medium-ship and more.  We will also touch on the different "Clair's" and how you can use them to better your everyday life.  Secure your spot now as space is limited!
November 16th, 2011
7pm to 9pm
$25

**Visit my workshop page for date changes on my new workshops!**
Something for you to ponder this fine Tuesday morning!
The Invitation by Oriah
It doesn't interest me
what you do for a living.
I want to know
what you ache for
and if you dare to dream
of meeting your heart's longing.
The winner for January's free reading is a reader named Donna, from Surrey, BC!!
Congrats Donna!!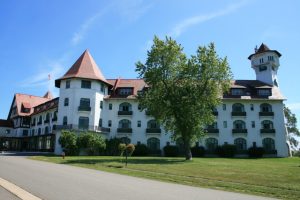 I just got back from an overnight trip to St. Andrews by the Sea…and although I was completly exhausted when I got back, it was a great trip!  It's a cute little town situated in the Southwestern area of New Brunswick with lots of local shops and great places to eat.
I think that my favorite part of the trip was the time I spent at the hotel I stayed at.  It was the Fairmont Algonquin.  The staff there are VERY friendly and go out of their way to make you feel right at home, which for a large hotel you don't see very often.  It was originally built in the late 1800's and due to a fire in the early 1900's it had to be rebuilt.  There is a lot of character to this hotel, which makes it quite unique.
The hotel is haunted, which I didn't know at the time of booking, but just adds to the character of it!  There are many accounts of sightings and stories that the staff love to tell.  I was fortunate enough to add a new story to their list!  A new ghost visiting their property!
His name is Captain Timothy McGinnis and he decided to keep me up all night until I went downstairs to "tell them" as he said.  🙂
While in Saint John, I spent the night at an amazing Bed and Breakfast.  It is called Homeport Historic B&B.
From the moment you drive up their driveway, you are welcomed with open arms into their home.  The energy of the home I found, was fantastic.  It was very laid back and comfortable in every part of the house.  It really felt like home for me.