This one is one of my favorites!  Enjoy!
This is a time to look forward…but also a time to look back…to see what has brought you here and to give thanks for all that has happened on the road to life.

It is the love and joy we attain that warms our lives and our hearts, but it is the challenges we overcome that allow us to truly feel the glow of the accomplishment.

Celebrate the future…

hold dear the past…

and live fully today!

-Marci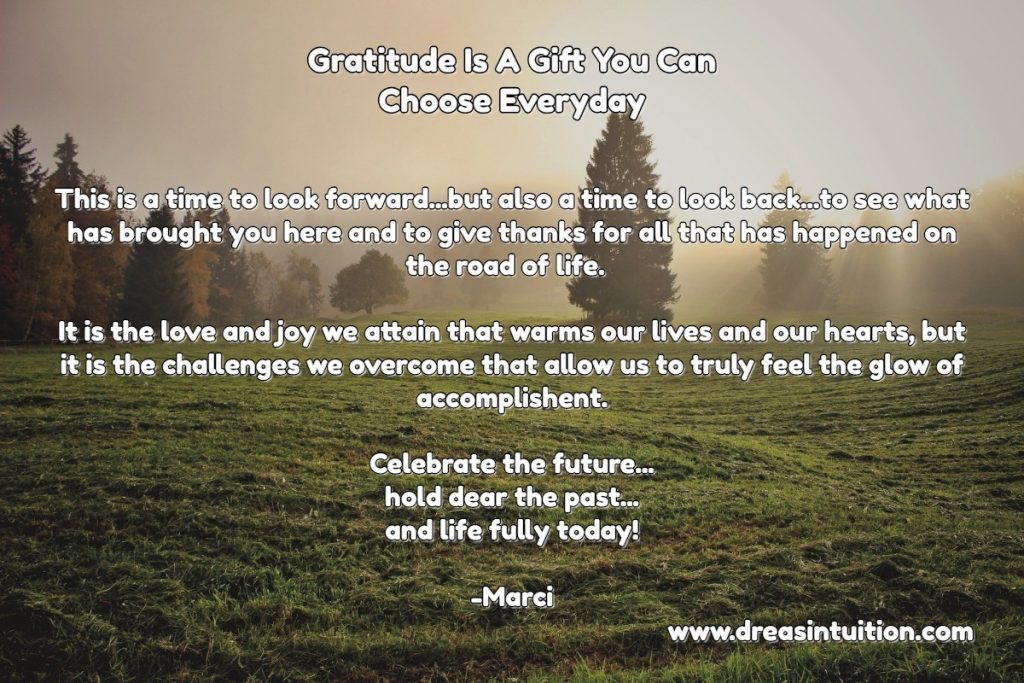 If You Liked This Post You May Also Like These...
---
3 Responses to "Gratitude Is A Gift You Can Choose Everyday"