Happy Monday to you!  I've heard from many that last week was especially difficult energetically.  There was a lot of releasing and making way for change.  Hope you enjoy the next installment from the calendar series!
When you need encouragement, remember these things:

You are stronger than you realize.

Life's inevitable adversities call fourth our courage.

You have a lot of wisdom inside you.

God's plan will unfold with perfect timing.

The voice of your soul will lead the way.

A hug from a friend is only a phone call away!

-Marci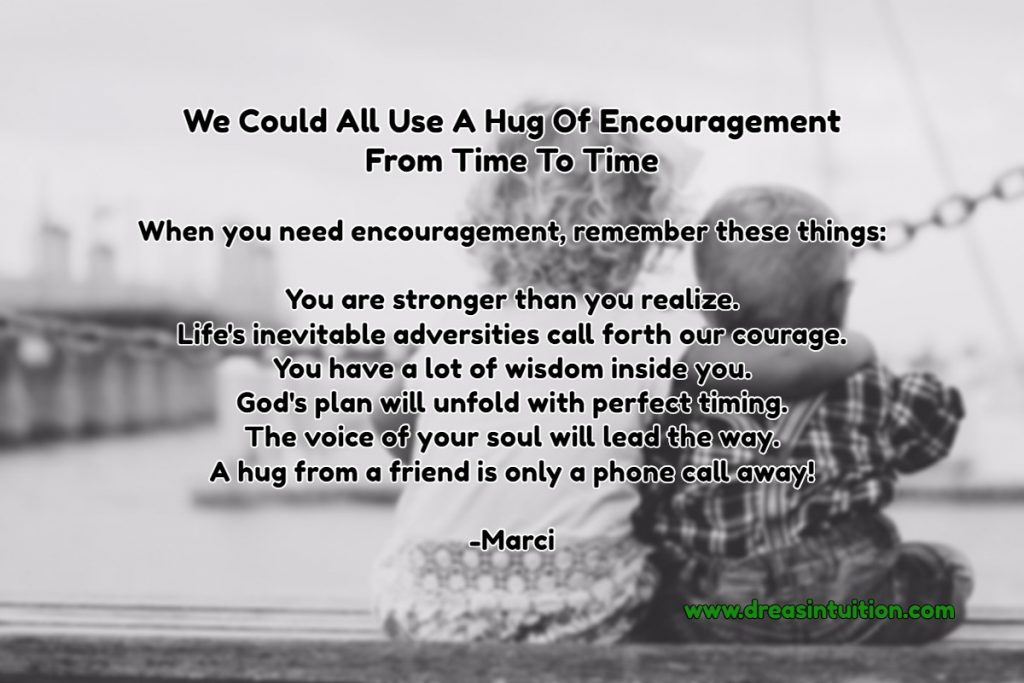 If You Liked This Post You May Also Like These...
---